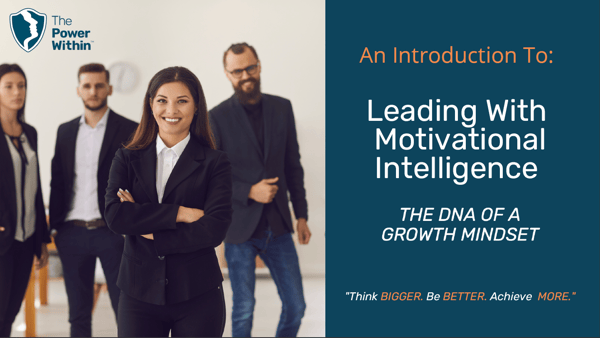 Event: Leading with Motivational Intelligence (MQ)
An Introduction by Beena Sharma (Director, The Power Within Training UK)
26th October 2021 at neospace. Event starts 5:30pm


Beena Sharma from The Power Within Training UK, joins us in this session to talk about Motivational Intelligence and the profound influence it can have over one's success in life.
Beena is a qualified industry and corporate trainer experienced in developing and implementing behavioural change programmes. She specialises in developing, strengthening, and inspiring teams to maximise profitability and efficiency.
---


So what is Motivational Intelligence?
What is Motivational Intelligence (MQ) and why is it so important for you as a leader?
What influence does MQ have on yourself, your teams, and your business?
And how can you harness this intelligence to guarantee success?
In today's constantly evolving world, it simply is not enough to just keep up. By leading with MQ, you can inspire your teams to take initiative and develop what we call a 'growth mindset'.
Join us for this session as we share with you what MQ is and how it can influence personal, academic, and business success.
Discover how MQ can help you overcome the barriers to success, breakthrough comfort zones, fears, and self-doubts. Learn how it can inspire your teams to think BIGGER, be BETTER and achieve MORE!
The Power Within Training UK helps people and businesses excel by improving their motivation, self-belief, decision-making and leadership skills through a ground-breaking approach called Motivational Intelligence. We are the only recognised consultants outside of North America with the ability to deliver registered training in Motivational Intelligence and, most recently have introduced the world's first SQA approved Executive Diploma in Leading with Motivational Intelligence.
About Beena Sharma
An award winning, results driven and self-motivated Director with experience in various industries including oil & gas, renewables, manufacturing, construction, cleantech and healthcare. Focused primarily in driving innovative approaches and supporting start-ups and business growth. Proven experience in managing high growth and innovative businesses and developing behavioural, change management, climate change and leadership programmes.

Beena has the ability to develop, strengthen and inspire teams in order to maximise company profitability and efficiency. With excellent communication and interpersonal skills, strong diplomatic skills and a natural affinity for cultivating relationships and building consensus amongst diverse individuals.

A professional with a Bachelor of Arts (B.A.) focused in Applied Social Science and a Postgraduate in Psychology. Also, a qualified HSE professional with industry training qualifications and experience.

Beena is passionate about innovative start-ups, mentoring for business success, coaching for performance and leading with Motivational Intelligence.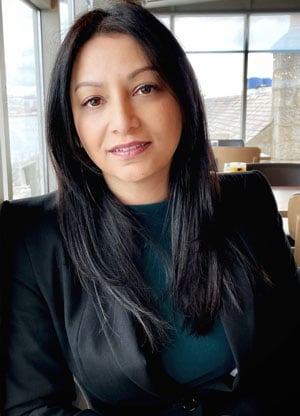 Book tickets
Tickets are free and are available on Eventbrite. Click here to book.