18th August 2021
During the last few years, we've all realised the importance of self-care, taking time to focus on ourselves and be that bit kinder to our bodies. We talk a lot about the negative things we've faced during multiple lockdowns and the massive disruption to our routines, but what about the positives?
We received the gift of time during the last 18 months. We had time to revaluate priorities, routine, lifestyle and interests, and a lot of us have found new love for gentle movement, nature, resistance training and perhaps even cardio! But how do we combine our new self-care routines with a return to normality?
There is such strong evidence and research to show that physical activity can help boost our mental health and overall wellbeing. When we opened neospace earlier this year, we wanted to create a space for members to live their new self-care routines in perfect harmony with their ideal work schedule - and that doesn't just mean flexible working hours. It's so much more.
With core values of work, rest and play, we took over an unrivalled location in the city centre, not just for the ideal transport links but the inspiring views across the River Dee and close proximity to open space in the park, knowing these would help to boost morale and levels of productivity.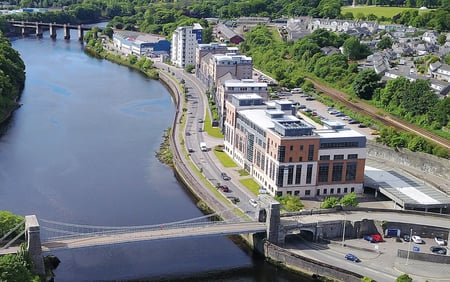 In the city, it's rare to find scenic surroundings that offer an escape for employees when they need thinking time or work mounts up. It's important to take breaks and give yourself some thinking time, plus, we're all quite accustomed to our leisurely stroll when we need to walk away from that computer screen these days! We say embrace it, it's likely to make the working day much easier.
Right on our doorstep, there are beautiful walks along the riverbank, and it's something we promote to members to make sure they're not in front of a screen all day. We're just five minutes from the city's beautiful Duthie Park. Spacious and peaceful, the riverbank and park are proving popular with members for short runs and walks, and some team lunches too of course!
While walks and runs are some people's way of releasing endorphins, for others, heading to the gym is not just a great physical activity, but it's a chance to escape from stress, meet people and transport to a completely new zone.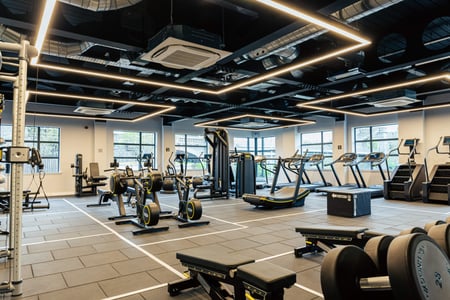 Helping create the perfect work-life balance, neoGym is in the lower level of our building and we like to consider it as more of a health club than a gym, because it's much more of an experience.
Complete with Technogym equipment and an impressive studio filled with a variety of classes, we're proud that there is truly something for everyone to enjoy. Plus, treating yourself to a sauna and steam room, followed by relaxation with a refreshment at our on-site juice bar after your workout does wonders for your overall wellbeing - try it!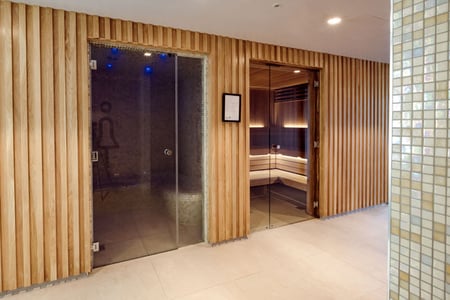 Physical wellbeing will feel different to everyone, it's entirely individual and based on personal interests, but whether it's a walk, run, weightlifting or hitting a spin class, taking time to breathe really takes the weight off your shoulders. neospace makes it its mission to make wellness accessible to all members.
To look at our facilities in more detail, visit https://www.neo-space.com/